By: Chad Wilson – Editor – GridironStuds Blog
Twitter: @GridironStuds
I'm going to make a brief run through the 5 Big Things This Week just to show you how fast we are moving through the season and also because I missed my Tuesday deadline. Now I'm running a hurry up offense in this column.  Why not,  no one else is huddling these days.  The waters got muddy this week as top ranked teams had grease on their feet and slipped from their perches.  Follow along as I talk about it in this week's column.
A Tiger Bitten Bulldog Always Bleeds
Don't try to sit there and act like you're weren't surprised.  You were probably at someone's house or at a bar on Saturday watching this game and some dude who thinks he's a football savant was telling you in the third quarter "I knew LSU was going to win."  I hope you threw some really ice cold beer in his face (imported of course).  Though I picked Georgia to win this game,  I did say they would not cover the spread and boy did they not.  LSU came alive off of the Florida loss and took the Bulldogs' dignity.  As someone who gets caught up in the schematics,  I must give a big thumbs up and a lot of credit for the LSU win to defensive coordinator Dave Aranda.  His move to a three man front vs. Georgia was everything.  All season long I have talked about how solid Georgia is up front.  Aranda figured,  why ram my head into a brick wall.  Aranda rushed one less guy,  dropped one extra in coverage to flood zones and make Jake Fromm do something he hasn't had to do all year and that's improvise.  The clean looks down field were all gone for Fromm and he became as confused as a Bourbon street straggler at 2 AM of a Saturday morning.  His inability to process the looks allowed the 3 man rush to eventually find him and take him down.  From time to time,  Aranda sent a fourth man from somewhere strange to speed up Fromm's clock just in case Jake from State Farm thought he had insurance.  He did not and it opened up opportunities for LSU's offense to play their style of game.  Perhaps a formula for beating Georgia has been released to the public.  I hope Florida was taking notes.
Wet Badgers Get A Washing
Cue up the Denny Green video.  They are who we thought they were but Michigan most definitely didn't let them off the hook.  Coming into their matchup up with the Wolverines,  Wisconsin was already nursing a loss and some unspectacular performances against unranked football teams.  One was left to wonder what they would look like against a ranked opponent on the road.  Wonder no more.  I have talked several times this season about Wisconsin's inexperience on defense and how we will finally get to see golden boy Jim Leonard's true coaching ability.  As we should expect,  it needs more experience.  I won't entirely judge Leonard off of this season just like it was unfair for many to judge him off of last year's run with someone else's players.  I am concerned about the defections by several defensive players prior to the season and the confusion I see in the back seven each week.  Perhaps they should have hung on to the departed and cast egos aside.  Michigan took full advantage of the chaos, particularly in the 2nd half,  as they racked up 25 points on the Badgers who could only counter with six of their own.  A Wolverine team built to run,  tallied up 320 through the air and ran away with the game in the third quarter.  Wisconsin can bounce back this week against Illinois or fall deeper in the man hole.  Illinois has been Jekyll and Hide this season.  Depending on which team shows up for the Fighting Illini,  the Badgers will either be on the road to recovery or headed off the beaten path.
West Coast Swing
What a fist fight we had out in Oregon.  The Pac-12's game of the week lived up to they hype like a MMA match as the Huskies and Ducks traded punches for extended minutes in Autzen Stadium.  In the end,  Oregon learned some lessons from this season's earlier failure like I thought they would and closed out the overtime period with a win.  It's a shame that Oregon took that loss to Stanford earlier this year because a run of the table may be realistic.  Or not.  Part of the building process for Mario Cristobal in Eugene will be teaching his squad how to handle success.  Last week's emotional win is greeted with this week's challenge on the road vs. a surprising Mike Leach led Washington St. team.  The Huskies are a solid squad but as I stated in last week's 3-for-3 predictions column,  too much praise was heaped on them because of Jake Browning.  Frankly,  Browning was pedestrian in this game as he's been in all the big games this season.  Two of those games resulted in losses (Auburn and Oregon).  With Colorado next,  the highly publicized Husky signal caller is going to have to put some or all of this team on his back and crank out a strong performance to beat the Buffs or people will be talking.
Roller Coasters In South Beach
Nothing fits the saying "fluid situation" more than college football.  Just over a week ago,  Miami football and it's fans were in the throws of elation because of the newly formed streak against arch rival Florida St.  While a bit perturbed by the predicament they found themselves in, Miami fans were quite pleased with how Coach Mark Richt and young signal caller N'Kosi Perry stormed back to defeat the Seminoles.  One week later,  the fanbase wants Richt's play calling card revoked and Perry to return to the cold seat on the bench.  The Canes called on banished former starter Malik Rosier to come in and try to save the day but the lungs had take on too much water.  I don't know what Miami's record is against Virginia over the years but it just seems that the Cavaliers have been the source of several disappointing losses in Hurricane history.  Perhaps it's memories of the final game in the Orange Bowl but once again,  here is ugly Virginia being a pimple on the ass of progress for the program.  The Cavaliers' Mickey Mouse offense found enough cheese to circumvent the trap and run into their hole with the win.  A similar performance next week on a Friday Night at Boston College and the city of Miami will burn.  The Canes will call on Rosier to diffuse the situation and hold off the molotov cocktail fest brewing in the underbelly of paradise.  That's an extreme amount of pressure to ride around town with in your glove box.  I hope Rosier has a concealed weapon's permit.  I will take umbrage with how the Canes were quickly ousted from the Top 25 by pollsters.  Michigan St.'s resume includes a pair of losses to unranked opponents including one at home to Northwestern. Wisconsin lost at home to unranked BYU and was all types of non-competitive vs. Michigan.  Even Penn State is allowed to hang out in the teens without a legitimate win to their name and a home loss to previously unranked Michigan St. on their docket. Both of Miami's losses came away from home and one to the #5 ranked team in the country.  You smelling fish here?
Tango and Cash
Saturday afternoon in Columbia, South Carolina,  a pair of Nick Saban's old assistants knuckled up for the fifth time as opposing head coaches.  Jimbo Fisher and Will Muschamp were part of Saban's all-star 2003 LSU staff that went on to win a national title.  As head coaches at Florida State and Florida,  Fisher and Muschamp dueled four times and Fisher got the better of it three times.  Well make it four.  Fisher has a better squad from a talent standpoint at A&M than Muschamp has in South Carolina.  You can begin your debates about who's fault that is.  This was widely the situation when the two used to square off in the Sunshine State.  Unfortunately for Coach Champ,  there would be no 2012 style upset as Texas A&M dominated most of the contest and then held off the furious charge at the end from the Gamecocks.  You can say what you want about Jimbo Fisher's ability to run a program but you can't question him as a play caller. Fisher can dial em up like a teenage daughter with unlimited cellphone minutes.  Up 19-16 with 7:28 left in the 4th quarter,  Fisher ran the 4 minute offense to perfection and essentially salted the game away.  Texas A&M held the ball for almost five minutes and put the dagger in with a touchdown run to close the door on South Carolina's bull run.  It was vintage Jimbo and something I am sure Will Muschamp has seen enough of.
Among Other Things…
I just can't put my finger on it but I am not a buyer of the 2018 Texas Longhorns' stock. A part of me thinks the win over Oklahoma has some flukish, outlier qualities to it.  I know they were hung over from the Sooners win vs. Baylor but I just see them losing once maybe twice before all is said and done this regular season.  Who's coming with me?
I see folks trying to rain on Central Florida's parade.  Hey,  let them live their life.  Deep down inside,  they probably know they wouldn't drink a cup of water in either division of the SEC, Big-10 or any other major conference.  However,  how often does a school go on a 19 game win streak?  It may never happen again and in this day in age of likes, shares and retweets,  I give way to their annoying nature and figure nothing they say can be more irritating than the 280 character onslaught seeping daily from an account named @RealDonaldTrump
I am going to blame Auburn's rocket dissent to can on the media.  Why not? You guys boosted up this Auburn team to a pedestal they could not stand on.  Now one slip has led to another and we have teams like Tennessee beating them in Auburn.  What else can you chalk this up to other than expectations?  I always say expectations are a mother and now we can expect the pitch forks and torches to come out for Malzahn.  Film at 11.
Florida continues to find ways to win and slide up the polls.  This week they were forced to sober up after they entered the Vanderbilt game hung over from the LSU toga party.  I guess the coffee was strong because not only did the Gators erase an 18 point deficit but we got a WWE Smackdown type showdown between head coach Dan Mullen and Vandy head coach Derek Mason in the "squared circle".  With a dialogue that would have made Samuel L. Jackson cover his ears,  the match was lit and the Gators climbed out of the toilet to emerge Pine Sol clean.  Any dips into the commode water in two weeks vs. angry UGA and these Gators will be taking a turd ride to hell.
Search buyout clause on Twitter or Google and Bobby Petrino's picture will wallpaper your screen.  With his fourth straight loss and fourth by double digits this season,  the Go Fund me party is getting started for Petrino's exit from Red Bird City.  I always preach patience with head coaches but no one in that town will listen after two weeks of getting outscored 104-51.  A much needed bye week has arrived and if anyone in Louisville sees Petrino on the back of a motorcycle right now they won't try to stop him.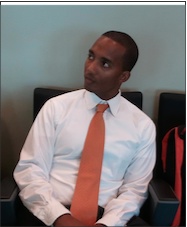 Chad Wilson is a college football recruiting expert and creator of the GridironStudsApp which allows high school football players to gain exposure to college football coaches and fans. Wilson is a former college football player for the University of Miami (92-94) and Long Beach St. ('90-'91) and played briefly for the Seattle Seahawks ('95). He is also a former youth and high school football coach for over 15 years most recently for 5-A State of Florida Champs American Heritage. He runs All Eyes DB Camp a defensive back training company located in South Florida IG: @alleyesdbcamp. Wilson's oldest son Quincy plays in the NFL for the New York Giants and his younger son plays cornerback for the Arizona Cardinals.