By: Chad Wilson – Editor – GridironStuds Blog
Twitter: @GridironStuds
It's the summer time and that means a bunch of free time.  It also means time for high school football players that want to play college ball to start thinking about how they are going to make that happen.  Free time can be very expensive in the summer if it is not spent wisely.  One of the keys to being successful once you get to college is being able to effectively manage your time so you might as well start doing that now.  Here are three great ways to get college scouts' attention in the summer time.
1 – Work Hard in the Weight Room
College football players look a certain way and if you are going to catch a college coach's attention then you need to start working towards looking that way too.  The way to do that is in the weight room.  If you don't love lifting weights then I suggest you start changing that mindset.  Football is a very tough and physical game.  The weight room is where you put on the armor to handle the rigors of the coming season.  Skipping workouts not only deprive you of the opportunity to put on the size and strength you need to excel,  it sends the wrong message to your coaches and your teammates.  Not only should you not skip workouts,  you should be doing something a little extra on top of those well attended workouts.  There is no law against extra pushups and sit ups aside from your team workouts.  Adding size and strength shows college coaches that you are willing to do the hard work it takes to win games at the college level.  It also gives you that extra boost of confidence on the field in the Fall.  Showing up on college campuses in the summer with a body that looks like it's been in the weight room excites college football coaches that are looking to hand out offers to prospects they feel are qualified.
2. Study the Game
Looking good is great but you will also need to know what you are doing on the gridiron to match the hard exterior you are developing.  80% of the success in this game comes from your mental capabilities.  Being a football dummy is no way to get yourself a scholarship offer.  With loads of free time in the summer,  if you are not spending decent portions of it learning your team's defensive or offensive playbook then you are only putting yourself at a disadvantage.  1000's upon 1000's of high school football players want the same college scouts' attention that you want.  Are you really going to risk them knowing more about the game than you? Spending some of your social media time in your playbook instead will pay great dividends when a college coach is watching you in person or on film. On top of studying the playbook,  spend time watching some of the film from last season and finding football educational material on YouTube and online.  Learning the techniques and schemes that involve your position shows a college coach that you will put in the time to learn what it is he will try to teach you.  No college coach wants to have to repeat himself over and over again when he has limited time to get his players ready.  Having a good working knowledge of schemes and techniques gives you an edge over 1,000's of others that want what you want.  If you are a defensive back,  go to AlleyesDBcamp.com and check out their YouTube page for tips on playing defensive back.  When the season comes around,  it will pay handsome dividends.
3. Attend Camps 
If you want to be seen by college coaches go where the college coaches are.  College coaches can't come and see you during the summer time but you can certainly go and see them.  The way to do that is by attending their camps.  Yes,  it's an investment of time and money but in the summer,  time is in great supply.  The money part is something you will have to sacrifice for.  I always recommend that you plan in advance by saving money during the Spring but if you haven't,  now is the time to ask mom, dad, aunts, uncles, cousins etc.  to help you out with getting to camps.  Quality adults love to help any youth doing things to try to advance themselves.  If they have it to give you,  they will.  The only way you will know if they have it is by asking.  Perhaps you may have to provide a favor or two to get it but that's kind of how the World works,  it's best you learn that now.  There's also a part time summer job. Getting a paycheck from working a couple of hours at gig can help aid your summer college campus tour.  If possible,  I recommend that you take Five trips during the summer.  Visit three schools that have either shown interest or you feel pretty certain you can earn an eventual scholarship offer from.  You can devote two other trips to schools on your wish list and get an idea of how you stack up versus what they are looking for.
The difference between how much success a prospect has in the recruiting game is based in large part how he spends the 1900 hours he gets during the summer.  Yes,  I know it's summer and you would like to relax.  I recommend that you do relax so that you are refreshed for the coming school year and season.  However,  going overboard with relaxing only means that your competition will pass you up if they are putting in the type of work I have detailed above.  In the end,  they'll get the offers and you'll be grabbing a seat in the crowd during signing day watching the festivities as a spectator.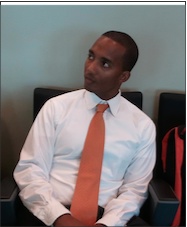 Chad Wilson is a college football recruiting expert and creator of the GridironStudsApp which allows high school football players to gain exposure to college football coaches and fans. Wilson is a former college football player for the University of Miami (92-94) and Long Beach St. ('90-'91) and played briefly for the Seattle Seahawks ('95). He is also a former youth and high school football coach for over 15 years most recently for 5-A State of Florida Champs American Heritage. He runs All Eyes DB Camp a defensive back training company located in South Florida IG: @alleyesdbcamp. Wilson's oldest son Quincy plays in the NFL for the New York Giants and his younger son plays cornerback for the Arizona Cardinals.