From the Rumor and Wires….
April 19, 2009
Recruits reported to have been at the University of Florida Spring game on Saturday. Matt Elam, Demar Dorsey, Gerald Christian, Quinton Dunbar, Ted Meline, Ivan McCartney, Gideo Ajagbe, Travis Bell, Richard Ash, James Louis, Brandon Linder, Gio Bernard, Vinnie Mauro, Kembrell Thompkins.
Rumors are that Demar Dorsey has eased off of Gator commit because of the depth in the secondary, playing time concerns and the recent commitment of Jaylen Watkins to Gators.
April 18, 2009
Highly recruited Skyline High School (Washington) QB and Gridironstuds.com member Jake Heaps has named his top 5 schools Scout.com is reporting. His five, in no particular order are BYU, California, LSU, Tennessee and Washington. Heaps is expected to make his college choice some time in the summer.
North Broward Prep High School (Florida) RB and Oregon commit Ethan Grant has been offered a scholarship by Wisconsin.
April 17, 2009
University of Miami landed commit from Terry Parker H.S.'s Tavadis Glenn. The Jacksonville, Florida prospect was being recruited by Arkansas, Florida, Florida St., Georgia and LSU.
Michigan landed a commit from Lake Region H.S. (Florida) safety Marvin Robinson. The 6'1″ 185 lb. prospect was also being recruited by Florida, Ohio St., South Florida, USC and UCLA.
Lamarcus Joyner had to skip Alabama trip this weekend for "family time". Recently spent more time at Florida St. than originally planned. Reportedly enjoyed his visit.
April 16, 2009
Gainesville High School's (Georgia) Tai-ler Jones is going to be a Stanford Cardinal. What a coup for Jim Harbaugh and his staff. They went down into Georgia and got themselves a playa! Kudos to them.
Miami Booker T. Washington High School's top rated running back Eduardo Clements has apparently named his top 3 and they are as follows: (1) Georgia (2) Miami (3) Florida St.
New offer for Woodberry Forest, Virginia linebacker Aramide Olinayan from Clemson despite being a Duke commit.
April 15, 2009
Standout athlete, Tai-ler Jones from Gainesville High in Gainesville Georgia is set to announce his school of choice on tomorrow Thursday April 16th. Jones has offers from Alabama, Georgia, North Carolina, Notre Dame, Ohio St. , UCLA, Stanford and more. Check back here on April 16th for his choice.
Highly recruited University School (Davie, FL) defensive end David Perry enjoyed his Spring Break trip to the University of Florida and has moved them to the top of his list. Perry also visited Central Florida and South Florida during Spring Break.
There's a rumor floating around that Royal Palm Beach wide receiver Chris Dunkley has a silent verbal commitment to the University of Florida. How do these silent verbals work anyway? What do they do, give a head nod? Then again, there's also the rumor that if Ohio St. offers him at their spring game which he allegedly will be attending, Dunkley will accept on the spot. Sounds like a Buckeye contrived rumor to me.
Recruits spotted at Notre Dame's spring game last weekend: Kyle Prater, Corey Cooper, Spencer Boyd, Cody Riggs, Khairi Fortt, Zach FUlton, Lucky Radley, Laken Tomlinson, Tony Jefferson, Detric Riley, Dominic Easley, Dakota Roye.
SoFlaFootball.com reports 4 new offers this month for WR – Shawn Corker (Tennessee, Auburn, West Virginia and Oregon). Despite that, rumors persist that a commitment to the Texas Tech Raiders is coming any day now.
Tomahawknation.com is reporting that Boyd Anderson S Demar Dorsey may be reopening his recruitment after committing to Florida earlier this year.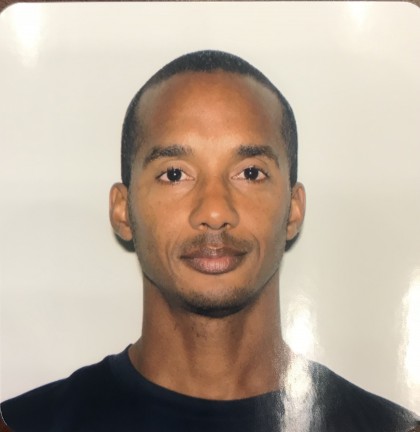 Chad Wilson is a college football recruiting expert and creator of the GridironStudsApp which allows high school football players to gain exposure to college football coaches and fans. Wilson is a former college football player for the University of Miami (92-94) and Long Beach St. ('90-'91) and played briefly for the Seattle Seahawks ('95). He is also a former youth and high school football coach for over 15 years. Wilson's older son Quincy plays in the NFL for the Indianapolis Colts and his younger son plays cornerback for the University of Florida. Email: cwilson@gridironstuds.com.