As expected there were some blazing times at the NFL Combine on Sunday as the running backs and wide receivers took to the field for their drills.  Many anticipated the times of CJ Spillers, Jacoby Ford and LSU specialist Trindon Holliday and they did not disappoint.  Ford turned in the fastest official time at 4.28.  There were some reports that Ford clocked in the 4.18 range on some of the scouts clocks in attendance.  Trindon Holliday turned in the 2nd fastest official time at 4.34 and CJ Spiller clocked a 4.37 with an unofficial time of 4.28.
Aside from those blazing times,  there were some other impressive performances on the 40 yard track.  Pittsburgh TE Dorin Dickerson laid down a 4.40.  Did you hear what I said?  A Tight End just ran a freakin 4.40.  We are getting closer and closer to being mutants in the World of athletics.  Dickerson measured at 6'4″ and weighed in at 226 lbs.  Oh yeah,  I am shaking my head.  I am also shaking my head over Miami Tight End Jimmy Graham being 6'7″ 260 lbs. and clocking 4.56.  Sounds like a bunch of guys suped up on Madden 10.    Also have to give props to Cal running back Jahvid Best laying down an unofficial 4.33 and Fresno St. running back Ryan Matthews cranking out an unofficial 4.41 weighing 218 lbs.  Matthews,  in my opinion,  is the most underrated player in this year's draft pool.  I feel about him the way I felt about Vincent Jackson when he was coming out.
Check Out the List:
Fastest Official 40 Yard Dash Times at NFL Combine Sunday
Pos.
School
Off.
Unoffic.
1
Jacoby Ford
WR
Cle
4.28
4.27
2
Trindon Holliday
RET
LSU
4.34
–
3
Jahvid Best
RB
Cal
4.35
4.33
4
CJ Spiller
RB
Cle.
4.37
4.28
5
Dorin Dickerson
TE
Pitt.
4.40
–
6
Taylor Price
WR
Ohio
4.41
–
7
Golden Tate
WR
ND
4.42
–
8
Ben Tate
RB
AUB
4.43
4.45
9
Brandon Banks
WR
K-ST
4.43
10
Kyle Williams
WR
ASU
4.43
4.36
11
Ryan Matthews
RB
FRE
4.45
4.41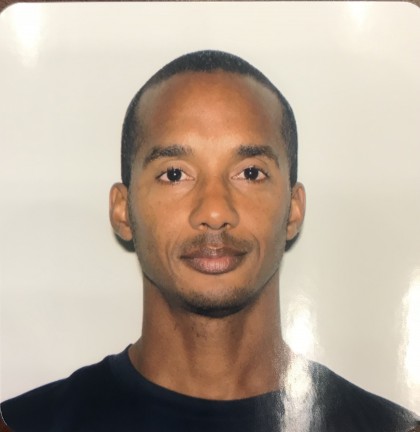 Chad Wilson is a college football recruiting expert and creator of the GridironStudsApp which allows high school football players to gain exposure to college football coaches and fans. Wilson is a former college football player for the University of Miami (92-94) and Long Beach St. ('90-'91) and played briefly for the Seattle Seahawks ('95). He is also a former youth and high school football coach for over 15 years. Wilson's older son Quincy plays in the NFL for the Indianapolis Colts and his younger son plays cornerback for the University of Florida. Email: cwilson@gridironstuds.com.