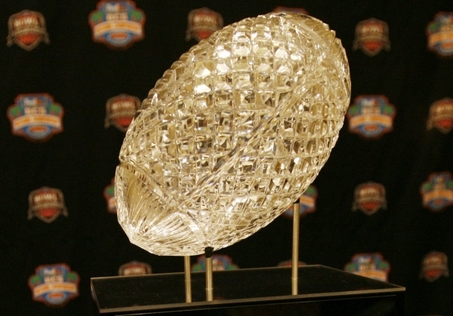 This article is part II to an article I wrote a year ago about the most sensible way to align the teams in Division I college football to allow for a workable format for a playoff system.
In this article,  not only do I show you the way the conference can be broken up with regional sense but I also walk you through how the conference championship games would look,  how the playoff brackets would be set and how the bowl games can still be played in conjunction with this system.  In addition,  I lay out the dates that each event could take place and show how it can all be worked into the same amount of time that is currently being allotted for the current BCS system.
Just as a reference point,  I am posting my suggestion for conference alignments once again as I will need to point back to it in explaining the other aspects of the plan.  You will notice that the alignments have a regional feel and quality to it.  You will also notice that I do not lump all the mid-tier teams into a conference together.  The mid-tier teams are mixed in amongst others.  Those programs' desires to obtain a championship will promote parity.
Each team each year would play every team in their division once and then matchup against a division from another conference for their remaining games.  For example.  In 2011 the Southern Conference East Division would play all the teams from Southwest Conference West Division for their non-conference games.  This would be rotated each year and no conference division would play the other division within their own conference.  So, in no given year would the Eastern Division of the Southern Conference play the teams in the Western Division Southern Conference for their non-divisional games.
Your overall record would be used to determine division winners with record within the division to be used as tiebreakers.
In this plan,  every team plays 11 regular season games.
Conference Alignments
East Region
West Region
Southern Conference
Southwest Conference
Miami
Alabama
LSU
Tex A&M
FSU
Florida
TCU
Texas
Georgia Tech
Georgia
Baylor
Houston
FAU
USF
Louisiana Tech
SMU
UCF
Troy St.
Rice
N. Texas
FIU
UAB
ULL
Arkansas St.
Southeast Conference
Mid-American Conference
Auburn
South Carolina
Iowa
Pittsburgh
Tennessee
Clemson
Purdue
Illinois
Miss. St.
Ole Miss.
Notre Dame
Missouri
Memphis
Vanderbilt
Iowa St.
Indiana
S. Miss.
Tulane
Ball St.
Miami Ohio
Mid. Ten. St.
Lou. Monroe
Bowling Green
Marshall
Northeastern Conference
Midwestern Conference
Penn St.
Ohio St.
Oklahoma
Nebraska
Boston College
U.Conn
Oklahoma St.
Arkansas
Syracuse
Cincinnati
Colorado
Kansas
Navy
Rutgers
Colorado St.
Kansas St.
Army
Temple
Tulsa
Wyoming
Buffalo
Kent. St.
Air Force
Idaho
Mideastern Conference
Mountain West Conference
Virginia Tech
North Carolina
Texas Tech
Boise St.
Virginia
Wake Forest
Arizona
BYU
West Virginia
NC State
Arizona St.
Utah
Louisville
Maryland
UNLV
Nevada
Kentucky
East Carolina
New Mexico
Utah St.
W. Kentucky
Duke
New Mexico St.
Utep
Northern Lakes Conference
Western Conference
Wiconsin
Michigan
Oregon
California
Minnesota
Michigan St.
Oregon St.
Stanford
Toledo
Northwestern
Washington
USC
W. Michigan
Eastern Michigan
Washington St.
UCLA
C. Michigan
N. Illinois
San Jose St.
Hawaii
Akron
Ohio
Fresno St.
San Diego St.
Below I have used the strength and records of the teams during the 2011 season to construct a hypothetical set of conference championship games to demonstrate how the system would work.  Every conference would have a championship game pitting the teams with the best records from each division against each other.   See what that would look like below.
Conference Championship Games
Conference Championship Games
East Region
Winner
N23
Southern Conference
Florida St.
Alabama
Alabama
N23
Southeast Conference
Auburn
South Carolina
South carolina
N24
Northeastern Conference
Penn St.
Ohio St.
Penn St.
N24
Mideastern Conference
Virginia Tech
NC State
Virginia Tech
N24
Northern Lakes Conference
Wisconsin
Michigan
Wisconsin
West Region
N23
Southwest Conference
LSU
Texas
LSU
N23
Mid-American Conference
Notre Dame
Missouri
Notre Dame
N24
Midwestern Conference
Oklahoma St.
Arkansas
Oklahoma St.
N24
Mountain West Conerence
Arizona St.
Boise St.
Boise St.
N24
Western Conference
Oregon
Stanford
Oregon
Now that we know who are playoff teams are after the conference championships,  we can now begin filling our bowl games with their match ups.  In my system,  bowl match ups are predetermined by the place in which teams finished within their respective conferences.  So,  for instance, the Humanitarian Bowl each year would host the Southern Conference East Division 3rd place finisher against the Southwest Conference East Division 3rd place finisher.  Under the heading "Conference Matchup" you will see abbreviations.  This was done to preserve space.  However,  the abbreviations are for the conferences with divisions and the numbers stand for the place in which team finished.  So SECE-2 would stand for Southeast Conference East Division 2nd place finisher.  Moving further down the bowl list NECrun would stand for the Northeast Conference runner-up which would be the team that lost the conference championship game.   In the bigger bowl games like the Cotton Bowl for example,  you see ERDL1 v. WRDL1.   This provides for losers of the playoff games to play in bowl games.  So ERDL1 would mean East Region Round 1 loser v. WRDL1 West Region round 1 loser.
Bowl Game Matchups
 date
 Bowl Games
 Conference Matchup
Hypothetical 2011 matchups
1
D11
Humanitarian
SCE-3 v. SWCE-3
Miami
TCU
2
D11
New Orleans
SCW-3 v. SWCW-3
Florida
Texas A&M
3
D11
St. Petersburg
SECE-3 v. MACE-3
Mississippi St.
Purdue
4
D12
Las Vegas
SECW-3 v. MACW-3
Vanderbilt
Pittsburgh
5
D12
Poinsettia Bowl
NECE-3 v. MWCE-3
Syracuse
Tulsa
6
D13
Hawaii Bowl
NECW-3 v. MWCW-3
Rutgers
Nebraska
7
D13
Little Caesars Bowl
MECE-3 v. MWCE-3
Virginia
Arizona
8
D13
Independence Bowl
MECW-3 v. MWCW-3
Wake Forest
Utah
9
D14
Champs Sports
NLCE-3 v. WCE-3
Western Michigan
Washington St.
11
D14
Insight
NLCW-3 v. WCW-3
N. Illinois
California
12
D18
Military Bowl
SCE-2 v. SWCE-2
Georgia Tech
Baylor
13
D18
Texas Bowl
SCW-2 v. SWCW-2
Georgia
Houston
14
D18
Alamo Bowl
SECE-2 v. MACE-2
Southern Miss.
Iowa
15
D19
Armed Forces Bowl
SECW-2 v. MACW-2
Clemson
Illinois
16
D19
Music City Bowl
NECE-2 v. MWCE-2
Boston College
Oklahoma
17
D20
Holiday Bowl
NECW-2 v. MWCW-2
Cincinnati
Kansas St.
18
D20
Car Care Bowl
MECE-2 v. MWCE-2
West Virginia
Texas Tech
19
D20
Sun Bowl
MECW-2 v. MWCW-2
North Carolina
BYU
20
D21
Liberty Bowl
NLCE-2 v. WCE-2
Toledo
Washington
21
D21
Chick-fil-A Bowl
NLCW-2 v. WCW-2
Michigan St.
USC
22
D27
Outback Bowl
SECrun v. MACrun
Florida St.
Texas
23
D28
Capital One Bowl
NECrun v. MWCrun
Ohio St.
Missouri
24
D29
Gator Bowl
MECrun v. MtWCrun
NC State
Arizona St.
25
J1
Compass Bowl
ERD1L v. WRD1L
Penn St.
Notre Dame
26
J1
Cotton Bowl
ERDL1 v. WRD1L
Michigan
Stanford
27
J1
Rose Bowl
ERD1L v. WRD1L
Auburn
Arkansas
28
J2
Fiesta Bowl
ERD2L v. WRD2L
South Carolina
Boise St.
29
J3
Orange Bowl
ERD2L v. WRD2L
Virginia Tech
Oregon
30
J4
Sugar Bowl
ERD3L v. WRD3L
Wisconsin
Oklahoma St.
31
J8
National Championship
ERD3W v. WRD3W
Alabama
LSU
Now that we have that out of the way,  we can take a look at what the playoff brackets look like.  In this proposed system you have a 14 team playoff. You get your Top 10 teams from the conference championship games and you also get two wildcard teams from the East Region along with two wildcard teams from the West Region.  You select those wildcard teams as the two highest ranked teams in East Region that lost their championship games.  If you end up with situation where you don't have ranked conference losers than you set up some parameters for selection and tiebreaker to take the two next best teams from each region that weren't champions.  The majority of the time you will end up with ranked teams that lost championship games.
The highest ranked team in the East Region and the West Region would get first round byes while everyone else would play week one.  From there you carry through the normal course of a bracket playoff system and illustrated below.  The notations at the top with a letter and number stand for the date in which the games would take place.  So D15 stands for Dccember 15th.
Playoff Brackets
| | | | | |
| --- | --- | --- | --- | --- |
| Playoff Brackets | | | | |
| D8 | D15 | D22 | | J8 |
| Round 1 | Round 2 | Round 3 | | Championship |
| | | | | |
| East Region | | | | |
| | | | | |
| Alabama | Alabama | | | |
| Bye | | | | |
| | | Alabama | | |
| South Carolina | South Carolina | | | |
| Penn St. | | | | Alabama |
| | | | | |
| Michigan * | Virginia Tech | | | |
| Virginia Tech | | | | |
| | | Wisconsin | | |
| Auburn * | Wisconsin | | | |
| Wisconsin | | | | |
| | | | | |
| | | | | |
| West Region | | | | |
| | | | | |
| LSU | LSU | | | |
| Bye | | | | |
| | | LSU | | |
| Notre Dame | | | | |
| Boise St. | Boise St. | | | |
| | | | | LSU |
| Stanford I | Oklahoma St. | | | |
| Oklahoma St. | | | | |
| | | Oklahoma St. | | |
| Arkansas * | Oregon | | | |
| Oregon | | | | |
In the end,  each team plays 11 regular season games.  The two teams that play in the championship game would have either played 14 or 15 games at the end of the season.  You have teams now playing 13 and 14 games in a season.  So there's no extra wear and tear to worry about.
I will continue to expand on this as questions and comments are received about the workings of this system.  This system makes the most sense to me.  By all means, share your thoughts.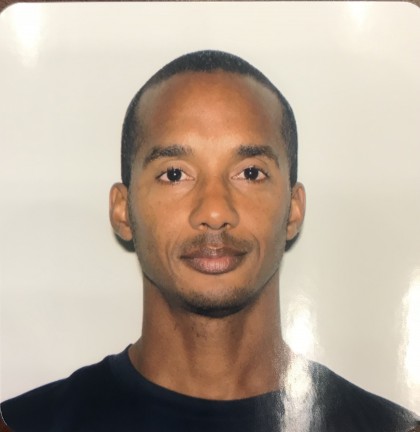 Chad Wilson is a college football recruiting expert and creator of the GridironStudsApp which allows high school football players to gain exposure to college football coaches and fans. Wilson is a former college football player for the University of Miami (92-94) and Long Beach St. ('90-'91) and played briefly for the Seattle Seahawks ('95). He is also a former youth and high school football coach for over 15 years. Wilson's older son Quincy plays in the NFL for the Indianapolis Colts and his younger son plays cornerback for the University of Florida. Email: cwilson@gridironstuds.com.