June 21st.
Highly recruited Glenville H.S. defensive back and Gridironstuds.com member Latwan Anderson has announced his Top 5 of: #1 West Virginia, #2 Michigan, #3 Georgia, #4 North Carolina and #5 Miami, FL.   Anderson says this list is final "no more changes"  Check out his 7-on-7 film from Michigan Camp, click here.
June 20th
Thomas Johnson H.S. (Maryland) Linebacker Nick Forbes has committed to California after spurning offers from Virginia Tech, West Virginia, Pittsburgh, Duke and Wake Forest.
Cal also added Cathedral Catholic H.S. (San Diego) Offensive Tackle Alex Corsthwaite. Crsowaithe also has offers from Washignton St., Arizona, Arizona St., Colorado, Duke, Minnesota, Nebrakska, Syracuse and Wake Forest. Cal is quietly putting together a pretty good class.
Top rated South Paulding H.S. cornerback Ryan Ayers has chosen Georgia Tech over Georgia and Alabama.
Defensive back Courtney Avery has switched his commit from Stanford to Michigan.
June 18th
Highly rated St. Thomas Aquinas H.S. defensive back and Gridironstuds.com member Lamarcus Joyner has narrowed down the field to Florida, Florida St., Georgia, Ohio St., Alabama, USC and Tennessee.
Huntsville H.S. athlete Justin Gilbert has chosen Oklahoma St. over Oklahoma, Baylor and Texas A&M.
Top rated OLB prospect Demetre Baker (Orange Park, FL) has chosen Georgia over Miami, South Carolina, Michigan St. and Indiana
June 17th
Apparently Booker T. Washington H.S. (Miami) standout running back Eduardo Clements got a big bug put in his ear when he got to Michigan on Tuesday. Clements reportedly has dropped FSU as his top team and has put Michigan at the head of the class. Clements cited the contrast in styles as his primary reason for this.

June 16th
Top rated defensive end and Gridironstuds.com member William Gholston has committed to Michigan St. Gholston has a ton of offers most notably, Alabama, Florida, Florida St., LSU, Miami , Michigan, Ohio St., Oklahoma, USC and wait for it, wait for it….. Tennessee.
Highly sought after Booker T. Washington H.S. (Miami,FL) Eduardo Clements took part in the Randy Shannon football camp at the University of Miami on Monday. Clements was recently at the University of Georgia football camp this past week. I will have more on the University of Miami camp posted tonight.
#1 rated Dual QB Barry Brunetti has committed to West Virginia. Brunetti has offers from Penn St., Duke, Mississippi St., Purdue and wait for it, wait for it…. Tennessee.
Top rated McKinney H.S. QB Zach Lee has committed to LSU. McKinney has offers from Mississippi, Nebraska, Vanderbilt, Alabama and Texas Tech. Lee has thrown 50 TD's and for over 4,800 yards the last two seasons.
Top rated Palmetto H.S. (Miami, FL) DE prospect Delvin Jones has named his top three as Alabama, USC and Tennessee.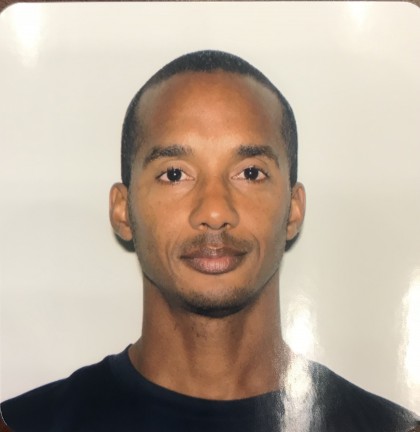 Chad Wilson is a college football recruiting expert and creator of the GridironStudsApp which allows high school football players to gain exposure to college football coaches and fans. Wilson is a former college football player for the University of Miami (92-94) and Long Beach St. ('90-'91) and played briefly for the Seattle Seahawks ('95). He is also a former youth and high school football coach for over 15 years. Wilson's older son Quincy plays in the NFL for the Indianapolis Colts and his younger son plays cornerback for the University of Florida. Email: cwilson@gridironstuds.com.