July 26th
The SouthEast team were the winners in the final game of the Gridiron Kings 7-on-7 tournament in Orlando this weekend.  Miami Central's Jeffrey Godfrey fired a pass to Miramar H.S. (Florida) WR Ivan McCartney with no time remaining for the 12-6 win over the West team.  Gridironstuds.com member Latwan Anderson was named the Defensive MVP.  Anderson played for the Midwest team which dealt the Southeast team their only loss in the tournament.   The offensive MVP of the tournament was Palm Beach, Fla Dwyer H.S. tight end Gerald Christian.
July 25th
Booker T. Washington H.S. (Florida) DE and Gridironstuds.com member Lynden Trail says the Florida Gators are his leader but that USC is giving them a run for their money. View his video here.
University of Miami commit Tavadis Glenn was asked to leave the Florida Gators event "Friday Night Lights" after flashing a U Sign to stands.
July 24th
Martin Luther King H.S. (Georgia) running back Mack Brown has committed to Florida. Brown is also being recruited by Oklahoma, Alabama, Georgia and Auburn.
Highly recruited LB and Gridironstuds.com member Jeff Luc has named a final four of Florida St., Florida, Georgia and LSU. Interestingly enough, the University of Miami was not named in Jeff's top four. Many had considered him leaning towards the Hurricanes. Gators fans think he's a Florida St. lean. Florida St. think he's a Gator lean. I think Luc's going to ride the process out as long as he can.
Top rated Gridironstuds.com wide receiver Kyle Prater has named his top six as Notre Dame, Alabama, Oklahoma, Illinois, Tennessee and USC.
Highly sought after quarterback from Lakewood H.S. (California) and Gridironstuds.com member Jesse Scroggins has chosen USC. Scroggins was also considering Florida, LSU, Arizona and wait for it… wait for it… Tennessee. Look at Scroggins' highlight video, click here.
A ton of top prospects expected to attend the University of Florida's Friday Night Lights event. In attendance will be: Venice quarterback Trey Burton, Mobile (Ala.) Murphy receiver Solomon Patton, West Palm Beach Dwyer teammates Matt Elam and Gerald Christian, Bradenton Southeast defensive back Jon Dowling, Cape Coral athlete Jaylen Watkins, New Port Richey Gulf defensive lineman Leon Orr and Orange Park Fleming Island offensive lineman Ian Silberman, Moreno Valley (Cal.) Rancho Verde defensive end Ronald Powell, Lithonia (Ga.) King running back Mack Brown, Tampa Catholic athlete Christian Green, Port St. Lucie Treasure Coast linebacker Jeff Luc, Hialeah defensive end Corey Lemonier, Miami Northwestern running back Corvin Lamb, Pahokee receiver Chris Dunkley, Philadelphia George Washington defensive tackle Sharrif Floyd and Staten Island (NY) Curtis defensive lineman Dominique Easley. Also, Punta Gorda Charlotte running back Mike Bellamy, Davenport Ridge Community athlete Karlos Williams, DeLand running back Deaunte Saunders, Columbus (Ga.) Crowell running back Isiah Crowell, Tampa Jefferson receiver Andre Davis, Belle Glade Glades Central receiver/tight end Kelvin Benjamin, Miami Northwestern quarterback Teddy Bridgewater, Charlotte (N.C.) Providence Day quarterback Price Litton and Sammamish (Wash.) Skyline receiver Kasen Williams. Finally, Glades Day (Florida) running back Kelvin Taylor (son of former Gator Fred Taylor) will be at the event.
Byrnes H.S. (South Carolina) running back Marcus Lattimore has named his top 3 schools as Penn St., North Carolina and Oregon.
As expected, Opelika H.S. (Alabama) running back Corey Grant chose Alabama over Auburn and Florida. View Grants's video here.
Cedar Park H.S. (Texas) defensive end Holmes Onwukaife has committed to Florida St. Onwukaife is also being recruited by UCLA, Baylor, Texas Tech, Michigan and Colorado.
Booker T. Washington H.S. (Georgia) wide receiver Antonio Goodwin has chosen Auburn over Alabama, Florida, Florida St., Georgia, North Carolina, West Virginia and wait for it, wait for it …… Tennessee.
July 23rd
JAKHARI GORE UPDATE: After going back and forth with whether or not the University of Miami accepted the commitment of Jakhari Gore or not, I have confirmed from what I consider to be an EXTREMELY reliable source that the University of Miami HAS NOT accepted Gore's commitment and the Columbus H.S. (Florida) running back will be most likely playing somewhere other than for the Hurricanes in his college career.
Top rated Dr. Phillips H.S. (Florida) wide receiver Kenny Shaw has named Florida St. as his top school after taking part in their camp this past weekend. Shaw says Georgia, Bama, Tennessee, Florida and Ohio St. are also teams in the running for his services in 2010.
East Lake H.S. (California) athlete Tony Jefferson has committed to UCLA. Jefferson rushed for 1,328 yards and 28 touchdowns last season and also recorded 88 tackles with four sacks on defense. Jefferson is also being recruited by Oklahoma, Notre Dame, Georgia, Miami, Florida, USC and wait for it…. wait for it…. TENNESSEE. It was earlier reported the Jefferson dropped USC from his list and that UCLA was not even on his top school list. I guess this kids favorite play is "the end run".
Highly recruited Southwest DeKalb (Georgia) defensive end T.J. Stripling has become the 18th commitment for the Georgia Bulldogs from the 2010 class.
Jeff Luc is amongst several other highly recruited prep stars including several Gridironstuds.com members competing in the Gridiron Kings event at Disney Wide World of Sports this week. Luc will be joined by fellow Gridironstuds.com members Aramide Olaniyan and Kyle Prater. A total of 64 players will take part in the event. The Gridiron Kings is a three-day event featuring players at the seven skill positions: quarterback, running back, tight end, wide receiver, linebacker, cornerback and safety. It culminates in 7-on-7 competitions Saturday
July 22nd
Reports are that the University of Miami has accepted the commitment of Columbus H.S. (Miami, FL) running back prospect Jakhari Gore (cousin of former Hurricane Frank Gore). It was reported earlier that UM told Gore that things were full when he attempted to commit. View Jakhari Gore's highlight video.
Penn Hills H.S. (Pennsylvania) cornerback Cullen Christian maintains that Michigan is his #1 but he has planned official visits to West Virginia and UCLA along with Michigan for games this Fall. View Cullen Christian's highlight video.
Ohio (Glenville H.S.) defensive back and Gridironstuds.com member Latwan Anderson has ascended from #74 rated prospect in the country to #35. Anderson is now also rated the #2 safety in the country. Anderson's strong showing in a couple of camps this summer has led to this move up the list. Check out some of Anderson's camp highlights, click here now.
July 21st
Former Miami Hurricane quarterback Robert Marve has torn his ACL and will be out of practice at least until October. Marve has to sit out a year anyway but this injury prevents him from practicing and getting familiar with the offense and personnel at Purdue.

Frostproof H.S. (Florida) four star rated cornerback Nickell Robey has committed to the University of Georgia. Robey is also being recruited by Michigan, Ohio St., USF, Stanford, Tennessee, Virginia Tech, West Virginia, Clemson and Florida. Robey has rushed for over 3,100 yards and has picked off 13 passes over the last two seasons.
West Virginia still running in first place for Ohio safety and Gridironstuds.com member Latwan Anderson. "West Virginia is my favorite. I really like their coaches. I enjoy talking to them and I like the family environment with their players," Anderson said. Anderson announced a top six last month of West Virginia, Michigan, Georgia, North Carolina, Miami and Michigan St. All but Michigan St. are recruiting him as a safety. Michigan St. likes him as a cornerback.
Top rated linebacker Jeff Luc landed on the Alabama Crimson Tide campus on Monday visiting the team, coaches and facility.
Provisio H.S. (Illinois) wide receiver and Gridironstuds.com member Kyle Prater has planned trip to Alabama before the start of the season. Prater has Alabama in his top 10. "What I like about Alabama is I love the SEC," said Prater. "I love competition and they have it."
Opelika H.S. (Alabama) running back and Gridironstuds.com member Corey Grant plans to announce his decision on Thursday. He has a final three of Alabama, Auburn and Florida. Some believe that Bama will be his choice.
July 20th
Nature Coast Tech H.S. running back and Gridironstuds.com member Tevin Drake has listed a top 5 of Miami, Florida St., Georgia, Oregon and Ole Miss in that order. Says he's still interested in hearing from other schools and that he won't be making a decision any time soon.
Clive Walford, TE from Glades Central H.S. (Fl0rida) has committed to the University of Miami. Also being recruited by Purdue, FIU and Indiana.
East Lake H.S. (California) running back Tony Jefferson has dropped USC from his list and now has a top 5 of Penn St., Michigan, Notre Dame Oklahoma and Florida.
Byrnes H.S. (South Carolina) Defensive End Corey Miller has committed to Florida St. Miller is also being recruited by South Carolina, Miami, North Carolina, Georgia and… wait for it, wait for it…. Tennessee.
Douglass H.S. (Georgia) Defensive End, Garrison Smith has committed to Georgia. Smith is also being recruited by Alabama, Florida, LSU, Ohio St. and USC.
Dr. Phillips H.S. (Florida) wide receiver Kenny Shaw says he will not make a decision until the end of the season but says Florida St. is the current leader for his services.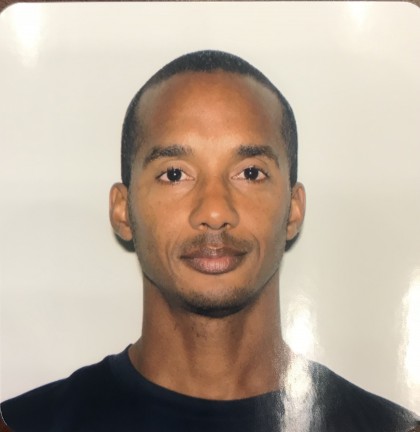 Chad Wilson is a college football recruiting expert and creator of the GridironStudsApp which allows high school football players to gain exposure to college football coaches and fans. Wilson is a former college football player for the University of Miami (92-94) and Long Beach St. ('90-'91) and played briefly for the Seattle Seahawks ('95). He is also a former youth and high school football coach for over 15 years. Wilson's older son Quincy plays in the NFL for the Indianapolis Colts and his younger son plays cornerback for the University of Florida. Email: cwilson@gridironstuds.com.