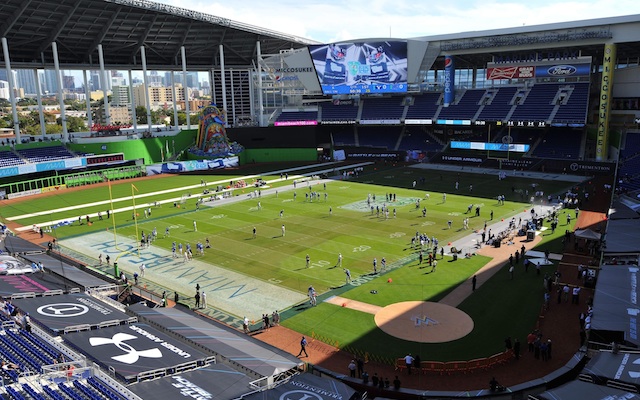 By: Chad Wilson – Editor GridironStuds Blog
Twitter: @gridironstuds
First it was Fournette, then it was McCaffery now it's Shock Linwood.  Those are the names of college football players that have decided to forgo their team's bowl game in 2016 to prepare for the NFL draft.  The moves by these student-athletes have sparked much debate but in my opinion it may be just what the doctor ordered for college football fans.
The year was 1994 and it was my senior season at the University of Miami.  As was the norm in those days,  the Hurricanes were very much in the national title picture and playing in one of the major bowl games of the season,  the Orange Bowl.  Certainly when your game has national title implications the thought of skipping the bowl game is no where close to being a thought of any of the multiple major NFL draft prospects that we had on our team.  It doesn't take a genius to figure out that everyone on our team was focused on trying to beat Nebraska and have a chance at claiming another national title for our storied program.  At the time, there were only 19 bowl games and no one participating in any of the bowl games were faced with the decision of whether or not to play in their respective games. It was a time when if you were asked on a game show to name all of the college football bowl games you may have had a chance.  It was a time when playing a bowl game was a reward for having a very solid season.  It was a time when people grumbled about 7-5 football teams being allowed to go to bowl games.
Fast forward to 2016.  Everything in our society has become inflated, watered down and saturated.  Few things embody this move in our culture like college bowl games.  This bowl season,  Americans will be stuffed with turkey, over spending and a gluttony of college bowl games.  To be exact,  college football fans will be hit over the head with 41 of these bowl things.  That move from 19 to 41 represents an increase of 115% in bowl games.  We can all agree that oil is one of the Earth's most precious resources right?  The price for a barrel of the good stuff increased by less than the increase of bowl games over that same time period.  Not only can no person not named Rainman name every bowl game by heart but we have bowl games now sponsored by companies we have never heard of.  Who's the big wig at Nova Home Loans that landed the Arizona Bowl? You mean to tell me that Dollar General and Motel 6 get to be title sponsors of bowl games?  What's coming next, Lucky Strike Bowl? A&B Liquor Bowl? Springfield Cream Soda Bowl?
This trend of adding bowl games on a yearly basis started in 1997 when the number jumped from 18 bowl games to 20 bowl games.  From that year forward, we were off.  Some "smart" individual in the NCAA offices realized how much money you can pocket on bowl games between sponsorships and television revenue.  At that point,  there was no stopping the cash printing machine bum rush.  Now college football programs, administration and corporations have turned the monetary wheel bucket and have churned out cash for those at the top.  In the interim, they have distracted the participants (also known as the players) with goodie bags that include gift cards, sweat shirts and baseball caps.  These things are a mere pittance to the actual amount of Ben Franks hugging and kissing in the wallets of the bowl creators and organizers.  So when a the participants, or shall we say combatants say "nah, I'll pass" as they prepare for the opportunity to have a meeting of Ben Franks in their own wallets,  we should pause to consider their savvy in the way we would applaud the savvy of a tech engineer that forgoes grad school to take a high position in Silicon Valley.

My thoughts as to whether a player should or should not join his team in that final game of the season are better left for another article.  What it is at stake in this piece is the argument that this bowl bonanza stands in the way of college football fans getting what it is they truly want and that is a legitimate playoff.  America is the most developed country in the World.  It is also the only country in the World that allows a major team sport like college football to be decided primarily by people in a suit in a boardroom.  Somewhere in the corner of Papua New Guinea, the cricket playoffs are coming down to the last two teams in the bracket but somehow the NCAA can't figure how to give us a playoff.
The reason,  boys and girls,  that we can't get a legitimate playoff is because bowl games are profitable for those who create them, sponsor them and sanction them.  That Jimmy's Car Wash Southwest Armadillo Bowl that you will be watching in 2024 can draw in a television audience on a Holiday Season Tuesday.  It can also bring tourists to the city and drum up other funds for the big wigs.  A legitimate playoff season is a threat to the bowl game windfall and thus keeps the real playoff talk off the table for the NCAA.  Perhaps if more and more college football athletes with star power start backing out of these bowl games because a $150 Best Buy Gift Card is not really gonna be a able to go toe to toe with a 4 year $27.4 million dollar contract,  enough pressure will be placed on the NCAA to take a look at this ever increasing bowl game thing.  That talk could then start us in the direction of talks that lead to these crazy things called divisions, conferences and brackets.  I don't what they call that here in the United States but in Papua New Guinea they use names like playoffs and championships.
Related articles across the web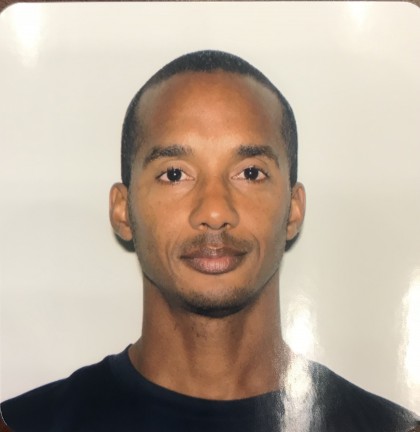 Chad Wilson is a college football recruiting expert and creator of the GridironStudsApp which allows high school football players to gain exposure to college football coaches and fans. Wilson is a former college football player for the University of Miami (92-94) and Long Beach St. ('90-'91) and played briefly for the Seattle Seahawks ('95). He is also a former youth and high school football coach for over 15 years. Wilson's older son Quincy plays in the NFL for the Indianapolis Colts and his younger son plays cornerback for the University of Florida. Email: cwilson@gridironstuds.com.