For years now,  many have been forced to ask how some Florida athletes have been leaving the state to attend football programs outside of the Sunshine State.  Some have speculated that the day has come where there is enough information is available to athletes and their families about other programs that they don't need to attend the Big Three and sink into a depth chart.  Others have argued that the kids just want a change of scenery.  While those two things and other innocent factors may be true,  others think that there is something more sinister going on.
The NCAA has heard enough of the sinister talk to put some manpower on it.   Now 'The Feds' are coming.  Starting next week,  the NCAA will be sending representatives down to do some digging into the goings ons of schools like Auburn, LSU, Ohio St. and a few select others as it pertains to recruiting the Florida athlete.  The focus is on the SEC and Big 10. Talks of duffel bag pay-offs, jobs set up for parents, family, members and handlers have piqued the lawman's curiosity.  Not withstanding,  a probe into 7-on-7 tournaments, street agents and athletic trainers will be part of the shakedown.  There's the saying that where there's smoke,  there's fire and I am fairly certain that the NCAA is going to find something.  The questions is,  what are they going to do about it?
If you've been to "The Bottom" as Florida is affectionately known by it's natives,  you know that money can change hands,  rules can be broken and loop holes are not something just found on an ear lobe.  With any amount of competent investigation,  the NCAA will find a few things that stink.  I have to wonder if,  with a little digging,  a peel back of the layers will find a huge problem.  We should all stay tuned.  The NCAA has been on steroids with investigations lately.  First it was the Cam Newton situation,  then it was recruiting services with the Oregon Ducks,  followed by tattoo-gate in Columbus and now it is rolling into the sweep of the state probably supplying the most talent throughout the country.  Hold on to your hat my friends,  things are going to get mighty interesting.  That friendly man in the odd baseball cap could be an agent trying to find out just what the heck you are doing.   Summer in the South is going to be a hot one.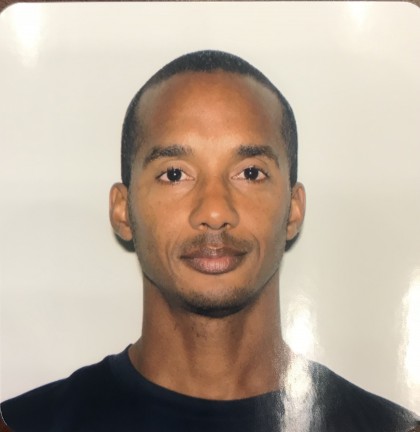 Chad Wilson is a college football recruiting expert and creator of the GridironStudsApp which allows high school football players to gain exposure to college football coaches and fans. Wilson is a former college football player for the University of Miami (92-94) and Long Beach St. ('90-'91) and played briefly for the Seattle Seahawks ('95). He is also a former youth and high school football coach for over 15 years. Wilson's older son Quincy plays in the NFL for the Indianapolis Colts and his younger son plays cornerback for the University of Florida. Email: cwilson@gridironstuds.com.