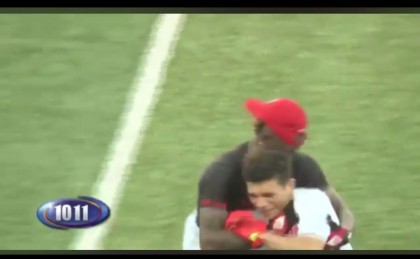 By: Chad Wilson – Editor GridironStuds Blog
Twitter: @gridironstuds
Ever have a bad day?  How about a bad moment?  Well in this day in age,  it only takes one small moment for people to make whole judgements and there's no better place for that to happen than on the judgmental land we've come to know as Twitter.
Sunday morning,  video of a 1-on-1 rep at Nebraska's Friday Night Lights between a defensive back and a wide receiver sent football twitter into a tizzy. The defensive back in that rep was 3-star Illinois defensive back Tyrik Henderson.  In the video clip which you can view below,  Henderson gets really aggressive with a camper at the line of scrimmage.  In the process, he ends up holding and even choking the wide receiver before slamming him to the ground.