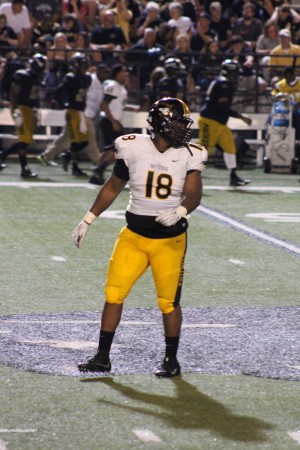 By: Chad Wilson – Editor – GridironStuds Blog
Twitter: @GridironStuds
The 2016 high school football season is finally here.  Some schools have already played two games and some take to the field for the first time this week.  By Monday morning,  every high school football team in the country would have gotten at least one football game under their belt for the new season.
Amidst the shuffle of all the wins and losses in the on field battles,  the battle still remains in another area and that is recruiting.  There's no way around it,  recruiting is becoming a bigger and bigger part of the high school football game with each passing calendar year.  The word "exposure" has become a part of every young high schoolers vocabulary.  Now,  more than ever,  there are many ways for an athlete to get exposure.   However,  there is a catch-22 to the increase in ways to broadcast your talent.  The more ways to get exposure,  the harder it is to be seen.  Now,  virtually everyone can get their highlights on social media outlets where some coaches may have the opportunity to see it but the more videos that are available for coaches to see on social media,  the less of a chance they have to see yours.