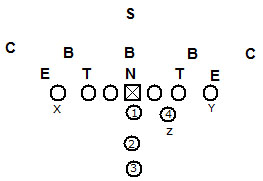 By: Chad Wilson – Editor – GridironStuds Blog
Twitter: @GridironStuds
It's football season again. Many youth football programs are in full swing, high schools have already started district play and college football's quest for the playoffs is off and running. For all of you youth and high school football coaches that are trying to establish a run game and it's just not happening or to you coaches that have established a run game but would like to see a little more umph, I have just the thing for you.